Well Child Exams
Annual physicals are important for EVERY stage of life. They help to create a baseline so changes can be detected. It is recommended to have a physical each year.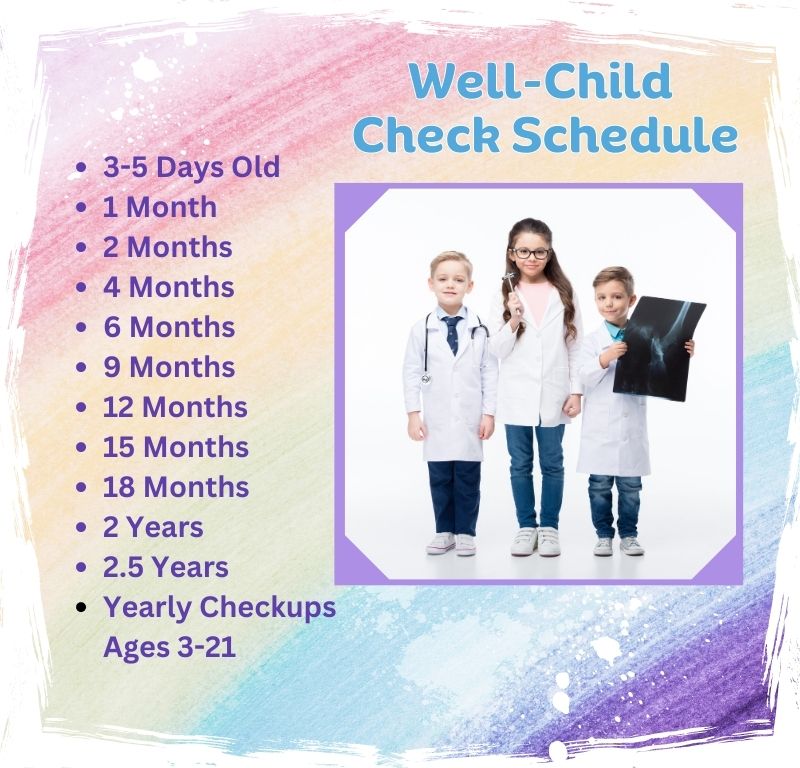 Discussions will evaluate physical and emotion health of the child. Important items like the child's growth, milestones, social behaviors, and learning will be discussed to help ensure the optimal physical, mental and social health of your child. Parents and children can use a well child exam to discuss any concerns they have and help navigate the steps for a healthy lifestyle.
Benefits of Well- Child Checks
Growth & Development Tracking

Allows parents and medical providers to ensure children are meeting both physical and psychological milestones. 

Create a Strong Partnership with your Child's Provider

Building trust with a provider is beneficial for the health of your child. The parents, provider, medical staff, and child can all work as a team to evaluate any health-related issues and come together with solutions.

Communication

Well-Child Checks are an optimal time to discuss, non-emergent issues or concerns that may have popped up in the last year. by keeping a list of questions handy and keeping your well-child visits scheduled, you will be reassured that your child is meeting their milestones and questions will be answered. 

Prevention of Illness and Injury

Discuss with a provider home and school safety and nutrition to prevent illness and injury.

Free of Charge!

Most insurance companies and Medicaid cover all the costs of well-childcare visits.