Vaccines are safe!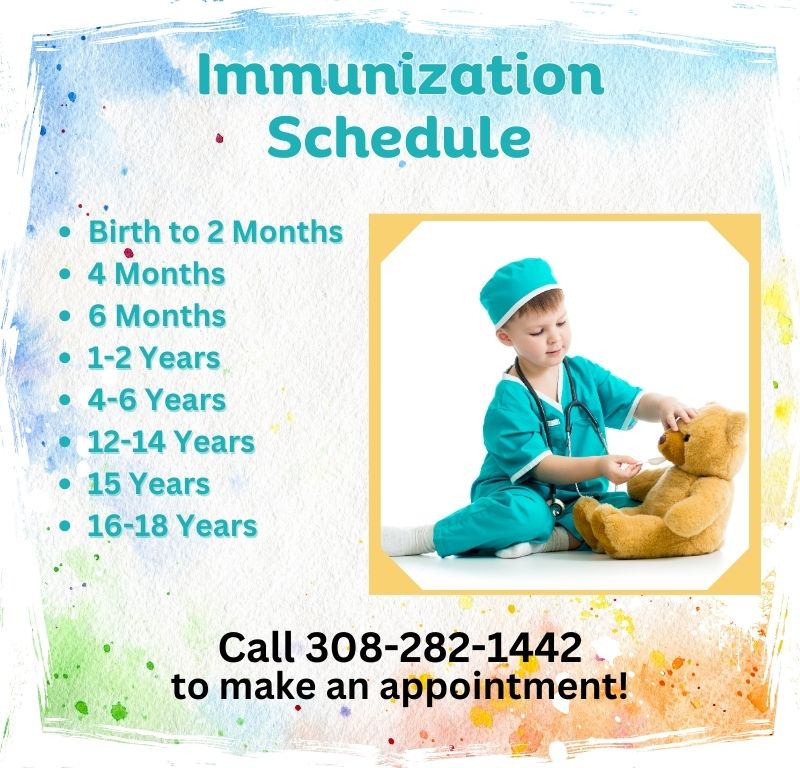 Vaccines are normally required by schools and childcare centers. Vaccinating your child is a great way to protect them. Follow the recommended immunization schedule. Ask your provider for details!
Why Vaccinate?
Media messages on immunizations can create confusion. Do not hesitate to talk with your child's provider about any concerns you may have. Thanks to vaccines, some diseases are becoming rare.
What would happen if we stopped vaccinating?
Diseases that are almost unkown in the United States would stage a comeback. Before long, we would see an epidemics of diseases that are currently rare.
We vaccinate to protect future generations.
We vaccinate to protect our children. We also vaccinate to protect our grandchildren and their grandchildren. Vaccinations are one of the best ways to prevent serious diseases such as polio, measles, mumps, diptheria, tetanus, chickenpox, pneumonia, meningitis, and hipatitis A and B.
Click the link below to see all clinic forms including Sports Physicals, Immunizations Records and More!