Our Curriculum
At Busy Bees Childcare Center we believe learning should be fun! We use Funshine Express as our curriculum program. Funshine Express curriculum is play based and aligns with the Nebraska state standers. This curriculum is super fun for our infant through Pre-k groups! Funshine Express was constructed based of qualified research and developmentally appropriate practices.
Infants
Early childhood education and development is critically important. Our teachers are constantly communicating with your infant to help them make sense of sounds and speech patterns. We create a safe and secure environment by providing warm, nurturing, personalized care for babies 8 weeks to 16 months. Your infant will benefit emotionally by spending time with other infants and boding with our wonderful caregivers. Our teachers assist your infants with physical development through tasks that improve coordination and gross motor skills. With gross motor play, infants will be able to crawl, walk run, toddle, roll, and jump with the assistance of a jumper in a safe and secure environment. Circle, story, and music time, along with sensory and art play will aide in your infant's intellectual development. Infant routines are structured so all activates can be altered to meet your child's personal enjoyment and abilities.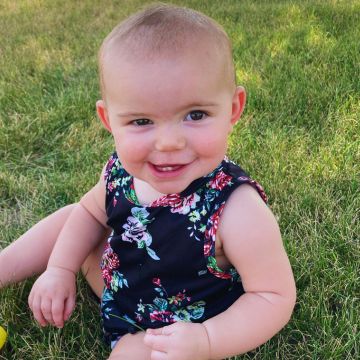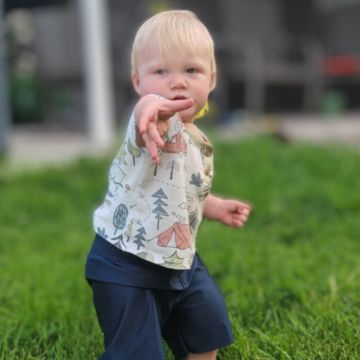 Toddlers
Busy Bees Childcare Center focuses on nurturing your toddler's natural curiosity. We help them to learn at their own pace. Toddlers will benefit physically from our physical play, gross motor skill and outdoor time!  Toddlers will benefit from free time or self-discovery time, physically, if they choose to do so, during these time frames!  Toddlers will benefit emotionally from our play center (getting along with others, and learning about family dynamics), group play time, socializing during meal and snack time (working on manners and simple table etiquette), and during outside time.  Toddlers will benefit intellectually from our group play, story time, sensory and art time, physical play, and circle time as well!  Our program will offer some new material for each of these different scheduled educational times, and some repeat material that children will know and love!  
Preschool
Preschool age children will benefit physically from outside time & physical activity.  These are chances for children to run, jump, crawl, and utilize outdoor play equipment.  If the weather does not allow this, there will be large motor activities inside.  This will give children a chance to get their energy out!
Preschool age children will benefit emotionally from circle time, art or sensory time, and choice time.  Circle time will give preschool age a chance to do show-and-tell and become more vocal in front of their peers.  Art time or sensory time will benefit preschool children emotionally, by encouraging their creativity!  Choice time aide preschool age children emotionally by letting them make their own choices and feel more independent.  
Preschool age children will gain socially from circle time, activity center, being around other peers that are the same age as they are, meal and snack time, and group play.  Circle time gives children a chance to share thoughts, ideas, and learn about others.  Activity centers, although they are geared towards educational purposes - give children a chance to work together and use and develop social skills. Meal and snack time and group play are great ways to work on social skills and help prepare children of this age group for kindergarten!
Preschool age children will prosper intellectually from the activities offered during circle time, activity center time (this will cover more standard subjects on a very simple, age-appropriate level for 3–5-year-olds), table work (which will cover literacy and math), art/sensor time, and group play (limited to puzzles, games, center-based activities in the afternoon).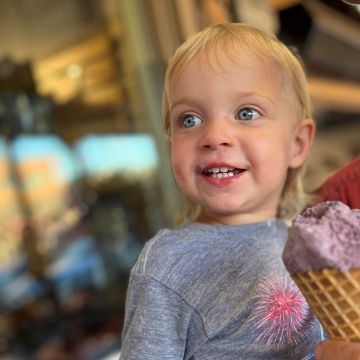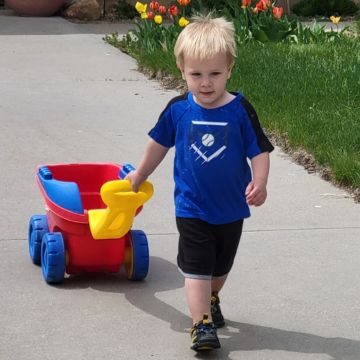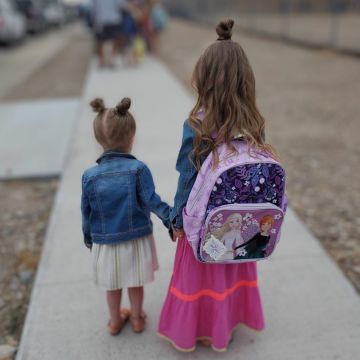 Before and After School
Children spend most of their time juggling homework, extracurricular activities and friendships. Busy Bees Childcare Center will give them the freedom to discover things that interest them most. We help school-aged children pursue their passions in a structured environment that allows them to explore what fascinates them through a variety of activities and projects.