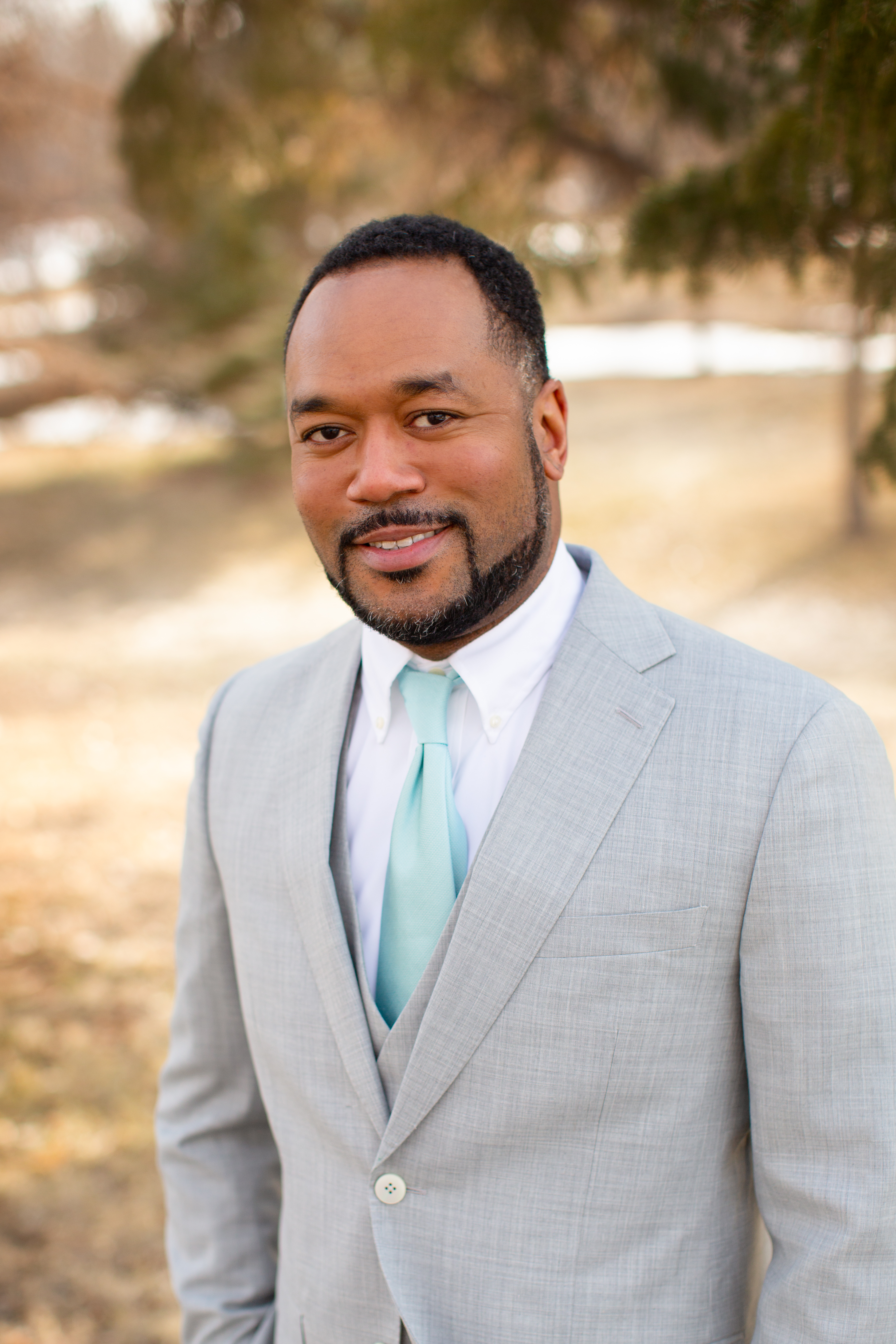 Post: Physician
Experience: Over 11 years experience
Specialties: Family Medicine
Achievements:
Justin Young, MD
By Scott Bidroski, Sheridan County Journal Star
Gordon Memorial Health Services is excited to announce the addition of a new provider that will begin seeing patients on Monday, August 29.
Dr. Justin Young, who comes to Gordon from Chicago, Ill., is set to begin his tenure at the Sheridan County hospital.
Young, who was born in Kentucky and grew up in Indiana, has embarked on quite the journey that has led him to his move to Gordon.
From a young age, Young was entertaining the idea of a career in the healthcare industry.
But interestingly enough, a small project from his Algebra teacher in high school started him down the path he is on today.
The assignment was simple; pick a career field and contact individuals within that sector.
So, the phone book was pulled out and the work began. Out of the 7 to 8 phone calls he placed, he only got one response.
Dr. Thomas Topper returned his call and offered him the opportunity to tour and shadow with him. The relationship developed from there as Young got the chance to go into surgery and watch, along with learning the ropes of the medical industry first hand.
This also led to a job offer to be a medical assistant for Topper during the following summer, one that Young would take, and would ultimately pique his interest for good.
Young attended Southern Illinois University for medical school and then transitioned to his residency in Chicago, finishing up that chapter in 2014.
From there he has worked in an urgent care setting in Chicago, spent time on staff at an under-served clinic on the South side of Chicago, and was the Medical Director for a correctional facility an hour and half outside of the city.
All of these experiences have led us to where we are today; a job opportunity in Gordon.
"I've wanted to work in a rural setting because I've got roots in the farm in Kentucky, so this is not a culture shock for me," said Young.
"When I saw the opportunity for Gordon, I did my interview and research. When I came here and met everyone it felt like a warm and welcoming environment," he added.
The opportunity in Gordon provided the chance for Young to participate in all facets of healthcare, not be pigeonholed into one specific area of care.
"I feel like this is an opportunity to practice real medicine in all forms, the opportunity for variety, almost like a hybrid position," said  Young.
And even though Gordon is a bit of a different setting than his previous experiences, Young's goals as a medical provider have not wavered one bit.
"I want to continue my trend of providing quality, top notch care to all my patients," said  Young.
"Whether you are an inmate, live in a rural community, or live in downtown Chicago, I want to provide the same standard of care to every patient and hopefully enrich their lives and help them maintain healthy lifestyles."
In his free time, Young enjoys playing and watching sports.
He mentions he is looking forward to getting out to the local golf courses before the summer is over.
When it comes to watching sports on T.V., you will find Young cheering for those Chicago teams. The White Sox, Cubs, Bulls, and Bears are all favorites of his.
His true passion may lie in the world of travel though. Following a 8-month trip abroad to study French in Paris, France, Young said the travel bug has bitten him.
"Anytime I can travel and see a new place in the world, that's definitely what I am going to do. I love to travel," said Young.
One thing is for certain, Young is ready to get started on his new chapter.
"I feel like this is the perfect opportunity for me to practice rural medicine."